Well 3 from BC Canada & One from Seattle Wa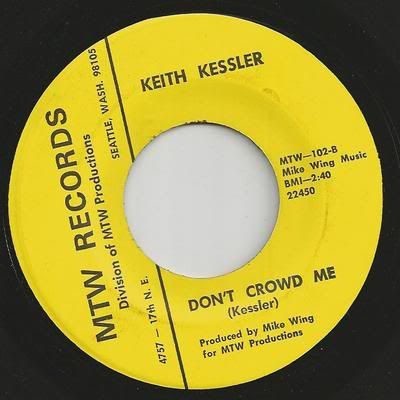 We'll start off with the One from Seattle first
Keith Kessler
Don't Crowd Me
http://www.box.com/s/b7pdngfjerfdu5obqtky
Sunshine Morning
http://www.box.com/s/rgy222y73au52lp5y3oj
There's a picture sleeve for this but i don't have it. Thank you Half Price Books for selling me this 45 for 25 cents !!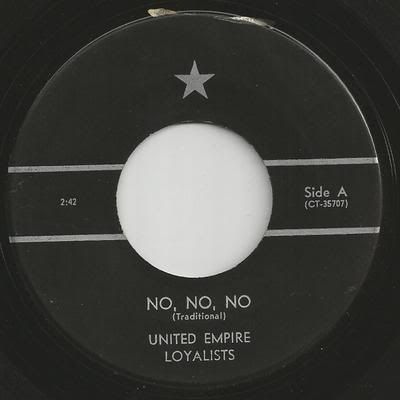 Hopping over the border we'll start with Vancouver's
United Empire Loyalists
No No No
http://www.box.com/s/luzffup6zmjc67he0fqv
Afraid Of The Dark
http://www.box.com/s/jm8p5y4rmxkgcfmpgqhh
If only these guy would have recorded a little earlier cause they'd sound more like The Rolling Stones !
Northwest Company
Hard To Cry
http://www.box.com/s/8sepmk1g8mefzkebq72j
Get Away From It All
http://www.box.com/s/lnfds0x28d2ctz73kmsp
From Haney, BC comes the Northwest Company, who changed their named from The Bad Boys. My Favorite Vancouver record & there's more than a few from there that are pretty good.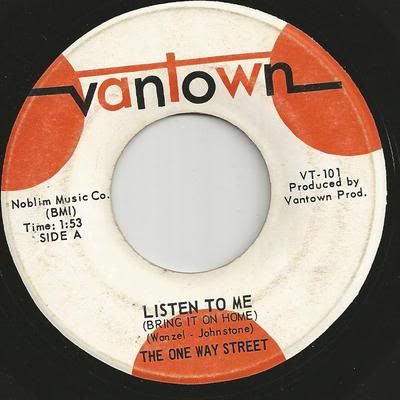 The One Way Street
Listen to Me
http://www.box.com/s/4v4zd9x7q44iuub6iloo
Tears
http://www.box.com/s/cv5p60b9xm9o2bfe8t66
This band always gets mixed up as being a Louisiana group cause the record came out on Paula Records. This Band & The Northwest Company had the same manager "Tom Peacock " who was a local DJ at the time . (RIP) Tom Peacock.